Blog Categories


Archives
Dec 2009
Nov 2009
Aug 2009
Apr 2009
Feb 2009
Jan 2009
Dec 2008
Nov 2008
Posted -
02/01/2009 06:00pm
Cops: Quarries May Hold The Answer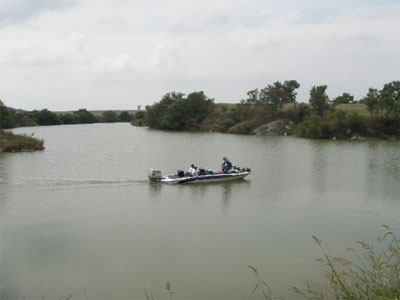 Professional diver's have searched the numerous quarries on David's ranch, but have not found anything to suggest foul play.
Extensive searches for David, conducted by Missouri authorities, friends, and family have yielded no conclusive evidence.
Authorities and family alike suspect the worst: that foul play must have been involved.
More disturbing, David's whereabouts are a complete mystery, although authorities have a hunch he may still be somewhere in the small town of Amsterdam, Mo.
Over the years, Amsterdam's landscape has been ravaged by large-scale strip mining, in which large mineral deposits are exposed by removing layers of earth. Once all the resources have been extracted, the site is abandoned, resulting in a massive open quarry.
Recently, these quarries have become a major focus in the search for David Cook.
Suspecting the worst, police think David may have been murdered and dumped in one of these quarries.
The pits are difficult to search. Many of the quarries are nearly 100 feet deep, filled with water, extremely dark, and murky.
Adding to the painstaking search is the fact that there are at least ten quarries on the 8,000 acre ranch David managed.
Despite discouraging results, the search for David persists, and now his family has turned to America's Most Wanted for help.
If you know anything about the disappearance of David Cook, call our hotline at 1-800-CRIME-TV.